We didn't find anything nearby, but here's what's happening in other cities.
4 events in all locations
-

Davies Symphony Hall, San Francisco, CA, US
Only 4 tickets left at lowest price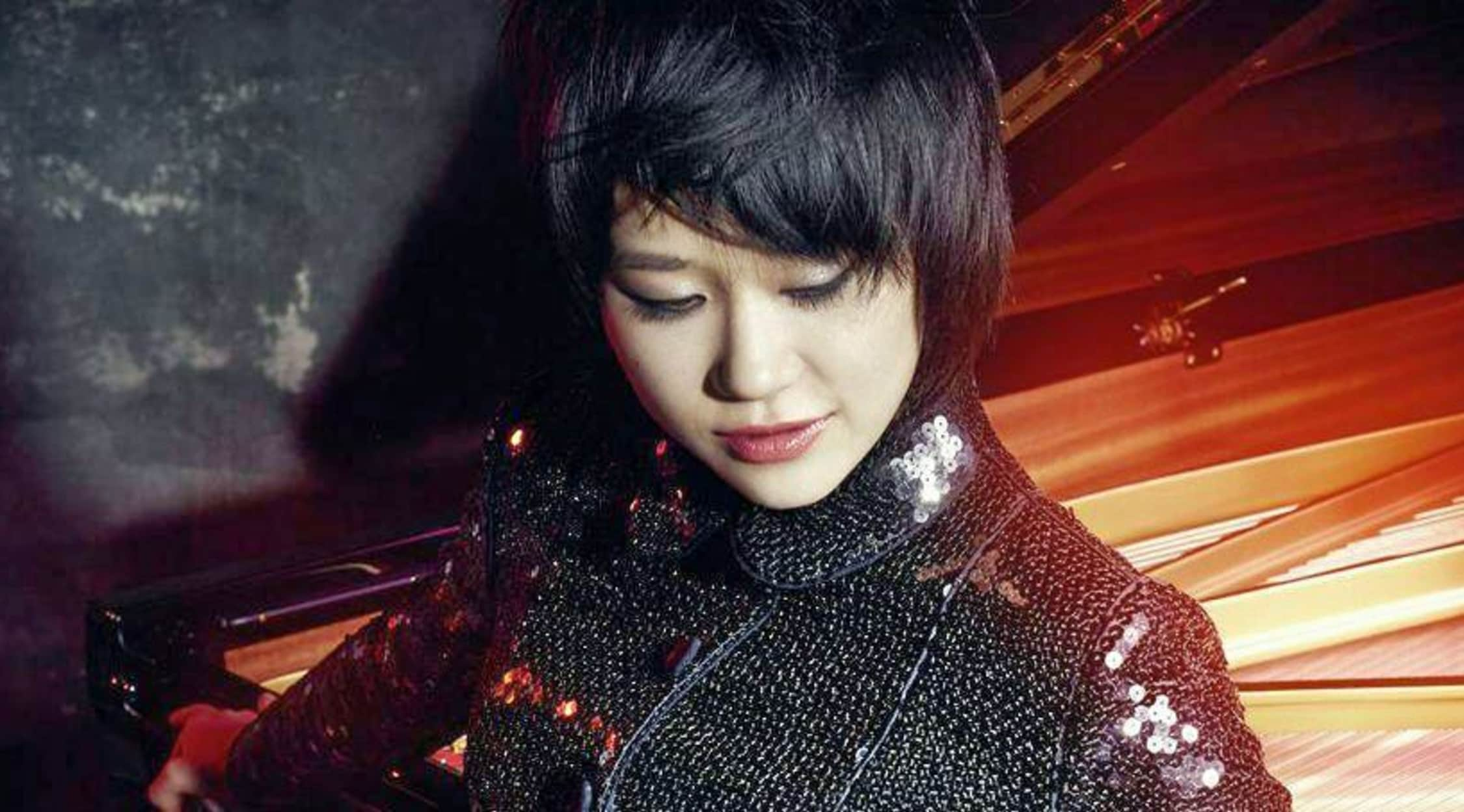 Rovi
Yuja Wang Tickets
Yuja Wang Tickets
Described as a piano prodigy, Yuja Wang is not your typical classical pianist. To the stage, she brings the ability to play the piano with ease as well as sensuality. She celebrates the works of Beethoven and Brahms, and she also makes no apology for the clothing she wears while performing those works. She is Beijing-born and has nurtured her charismatic artistry and captivating stage presence. She tours across the United States as well as internationally during the orchestra season of fall to spring. The 2019-20 season will feature recitals, concert series and season residencies. In 2007, her breakthrough opportunity arrived when she replaced Martha Argerich as a soloist with the Boston Symphony Orchestra. In 2017, she was named Musical America's Artist of the Year.
Playing Her Way
Yuja Wang was born into a musical family. She underwent advanced training in Canada and at Philadelphia's Curtis Institute of Music under the tutelage of Gary Graffman. For the 2019-20 season, she will embark on a couple of tours. She will head to China with the Wiener Philharmoniker. At the beginning of 2020, she will reunite with Gautier Capuçon for a recital tour that features 11 dates presented in Europe's premier venues like the Philharmonie de Paris and the Wiener Konzerthaus. She is a prodigy, but she is also unapologetically herself with spiky hair and a fashion sense that has earned her the attention of both Rolex and Armani.
Where can I buy Yuja Wang tickets?
For an evening with live piano music, purchase your Yuja Wang tickets at StubHub. All purchases are backed by its FanProtect guarantee, so all transactions at the world's largest ticket marketplace are safe and secure via its mobile and desktop platforms.
Where is Yuja Wang performing?
During the 2019-20 season, pianist Yuja Wang is performing at several venues in the United States. In the United States, she will perform at the Walt Disney Concert Hall with the Los Angeles Philharmonic in Los Angeles in November. Later in the month, she will stop by Symphony Hall in Boston with the Los Angeles Philharmonic. Audiences in New York City will also have an opportunity to listen to her play at the Lincoln Center, David Geffen Hall with the Philharmonic.
How long is a Yuja Wang performance?
The length of performance varies. When she performed with the New York Philharmonic in March 2019, the showcase lasted two hours, which included one intermission.
Who are the members of Yuja Wang?
Yuja Wang is a solo classical artist. She sometimes performs solo piano recitals, but she is also accompanied by orchestra groups. When she performed at the Opening Gala for the Kennedy Center's season opener for the 2019-20 season, she joined the National Symphony Orchestra. She performed Shostakovich's Piano Concerto No. 2. The program also included Bernstein's Divertimento, Stravinsky's Circus Polka and Scherzo à la Russe as well as Shostakovich's Suite for Jazz Orchestra No. 2 and Gerswhin's An American in Paris.
What is Yuja Wang's tour setlist like?
The setlist for a Yuja Wang tour performance varies. When she performed at the Symphony Hall in Boston with the Boston Symphony Orchestra in October 2019, she played Shostakovich's Piano Concerto No. 1. This piece turns into almost a duet with a solo trumpet. During this showcase, BSO's principal trumpet Thomas Rolfs was the one who participated in the musical exchange with her.
What other classical artists like Yuja Wang can I enjoy watching live?
For those who would like to attend more shows performed by classical artists, consider checking out Gustavo Dudamel, Lang Lang and Khatia Buniatishvili.
Back to Top