There aren't any Events on the horizon right now.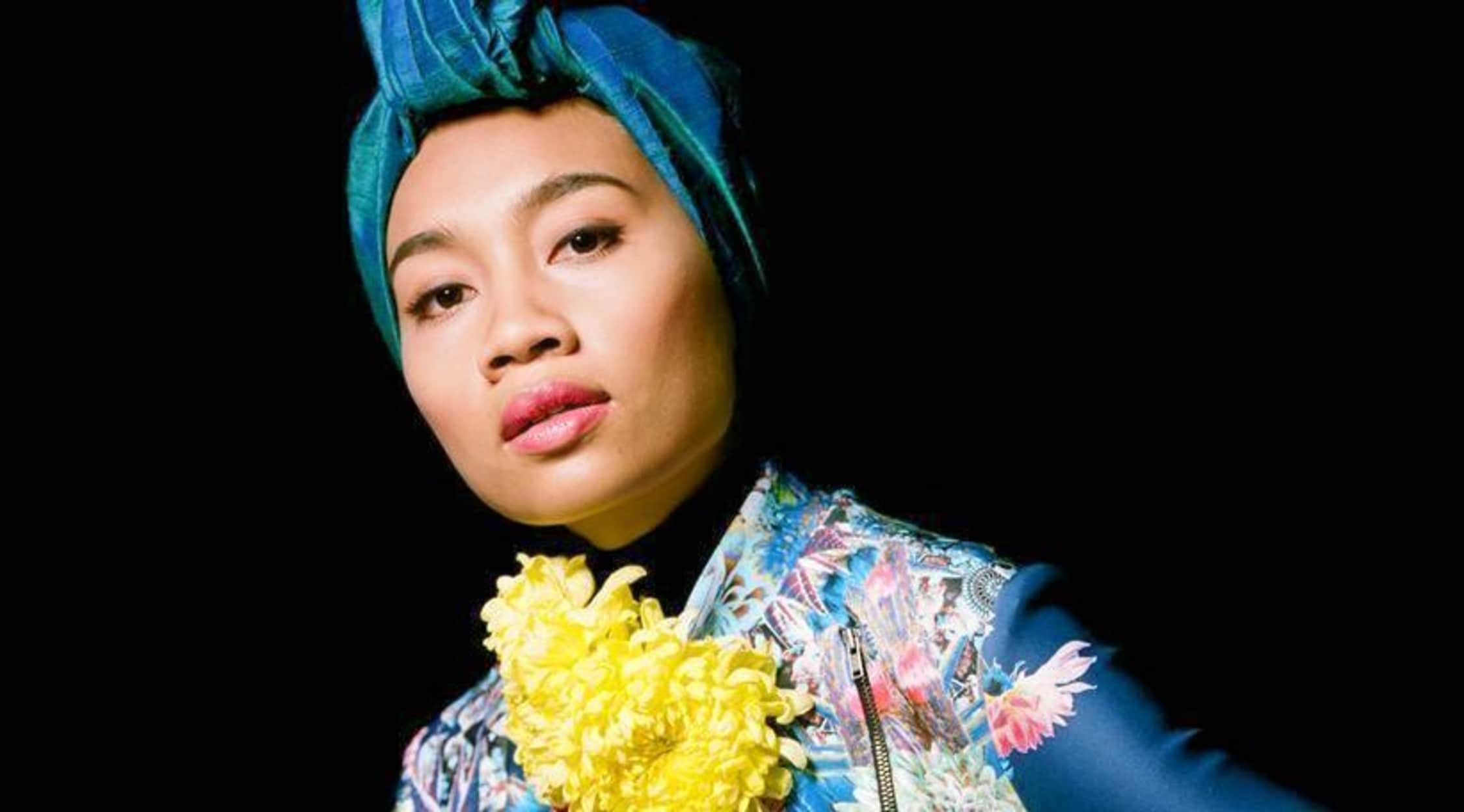 Rovi
Yuna Tickets
Yuna – The 2015 Tour
International Malaysian pop star Yuna is back on the global live circuit, bringing her innovative and unique singer-songwriter sound to a stage near you. Don't miss Yuna when she arrives in a city in your part of the world. Whether she is playing at Rough Trade NYC in Brooklyn, Slim's in San Francisco, the Tractor Tavern in Seattle, or any of the other iconic venues booked for her 2015 tour, her shows are consistently powerful and touching. Get your tickets today!
About Yuna
Malaysian pop singer Yuna is the artistic identity of guitarist/vocalist Yuna Zarai. Born in the town of Kedah as Yunalis Zara'ai, she started writing music at the age of 14 and taught herself how to play the guitar. In 2006, sorely needing a creative outlet while going to law school, she debuted her songs for a live audience. She also posted her songs on her MySpace page, which would eventually hit the mark of a million plays, got her the attention of the Indie-Pop record label management, and, early in 2011, would lead to her getting signed by the Fader label. Working with Pa'an on guitar, Efry Arwis on bass, and Adib Azfar (and later on, Adil Ali) on drums, Yuna put together her record debut in her native Malaysia in 2008 – an eponymous EP which would go on to earn five nominations and four trophies at Anugerah Industri Muzik (Malaysia's equivalent of the Grammys). Among her wins were Best Song (for "Deeper Conversation", her breakout hit) and Best New Artist. Her EP Decorate would follow in two years' time. It arrived in the United States in the spring of 2011, and featured "Rocket", a viral hit. It won rave reviews from hip-hop heavyweight Russell Simmons to the indie rock station KEXP to Billboard, as well as meriting considerable ink as one of the Eight Bands You Need to Hear Now by SPIN. In terms of performances, Yuna would be nominated as one of Iggy's Best New Bands in the World on MTV in 2011, and she celebrated the occasion by performing at MTV's historic studios. Yuna would ring in 2012 with "Live Your Life", a new single with Pharrell Williams leading the production. The single would be a precursor to her eponymous full-length debut, which appeared that April. In the summer of 2012, Yuna would find herself sharing the stage at Lollapalooza with the likes of Childish Gambino, Jack White, and Florence + the Machine. The following year, Yuna would release the record Nocturnal, which included the single "Falling".
Previous Hits
Seeing as how Yuna's album debut, Yuna (2012) was issued on the Fader label, you might think that the cuts are as cutting edge as the website and magazine often are. You would be mostly right, as the album somewhat breaks away from the salvo of singer-songwriters crafting understated, confessional, folky pop in which the vocals are surrounded with gentle and well-behaved arrangements that would not sound out of place on the radio or in a coffee shop. Yuna's compositions are melancholic and sweet, the singing is pleasantly sincere and sweet, and the feeling overall is innocently nice and sweet. The majority of the album is the sort of background music that goes perfectly with a relaxing weekend afternoon, as Yuna sings of missed connections and slightly bruised hearts in a manner that is blue, but not too sad. The moments that truly stand out here are the three cuts that Pharrell Williams produced. They are by no means club tracks, but he does add an extra dose of excitement to the sonic atmosphere. The little touches of flair he adds to the music, such as the horn drops of "Bad Idea", the harmonic strings and vocals of "See My Name" (which enjoys the additional benefit of Chrisette Michele's writing input), and the cosmopolitan smooth bounce of the set's highlight track, "Live Your Life", make a real difference and help to take the cuts from folk-pop background music to somewhere in the foreground. It's a style that highlights the best of Yuna's sound because, as genuinely sweet and nice as she is, she really gets things going when she wanders out of the coffee shop and into the city streets.
Blessed with an angelic croon that is equal parts Leigh Nash of Sixpence None the Richer and Ellie Goulding and an ear for composing radio-ready, utterly infectious material, Yuna of Malaysia has become some kind of international sensation. With her eponymous 2012 album, the musician started gaining listeners in the United States, especially following her performances at that year's Lollapalooza. On 2013's Nocturnal, her third studio release and debut on Verve, Yuna continues with the soulful, soft, melodic pop style of her earlier work. While she is a pop singer-songwriter to the core – the sort that gets much coffee shop play – there is nonetheless something motivational and empowering at the core of her music. Whether she is a sunny-minded songwriter or a strong female artist, a number of the cuts on Nocturnal convey a sort of tantalising girl power feel. And, while her artistic bread and butter is singer-songwriter acoustic confessions about intimacy and love ("Someone Who Can"), on this album her tracks enjoy a sophisticated production that hints at radio-friendly, breezy pop and contemporary R&B without compromising any of her grounded sweetness. To this end, the listener gets the gentle and infectiously dance-oriented opening track "Falling", the buoyant and shimmering Afro-pop-style "Rescue', and the midtempo ballad of passion "I Want You Back". Overall, Nocturnal suggests that Yuna's future is bright.
Trivia
Yuna's father is the current legal officer of Pahang, Malaysia's third largest state.
The Yuna Concert Experience
Prepare to experience a performance that is unlike anything you have seen before. Yuna always puts on a show that is among the world's most mesmerizing as she offers up her impressive repertoire of songs that feature musical influences such as pop, folk, Afro-beat, and contemporary R&B. Her unique style of performance and her talent for balancing positivity with realism make the Yuna concert experience as distinctive as it is unforgettable. Don't miss out on your chance to see one of Malaysia's premier musicians live and in person. Start planning your Yuna concert experience today!
Back to Top