There aren't any Events on the horizon right now.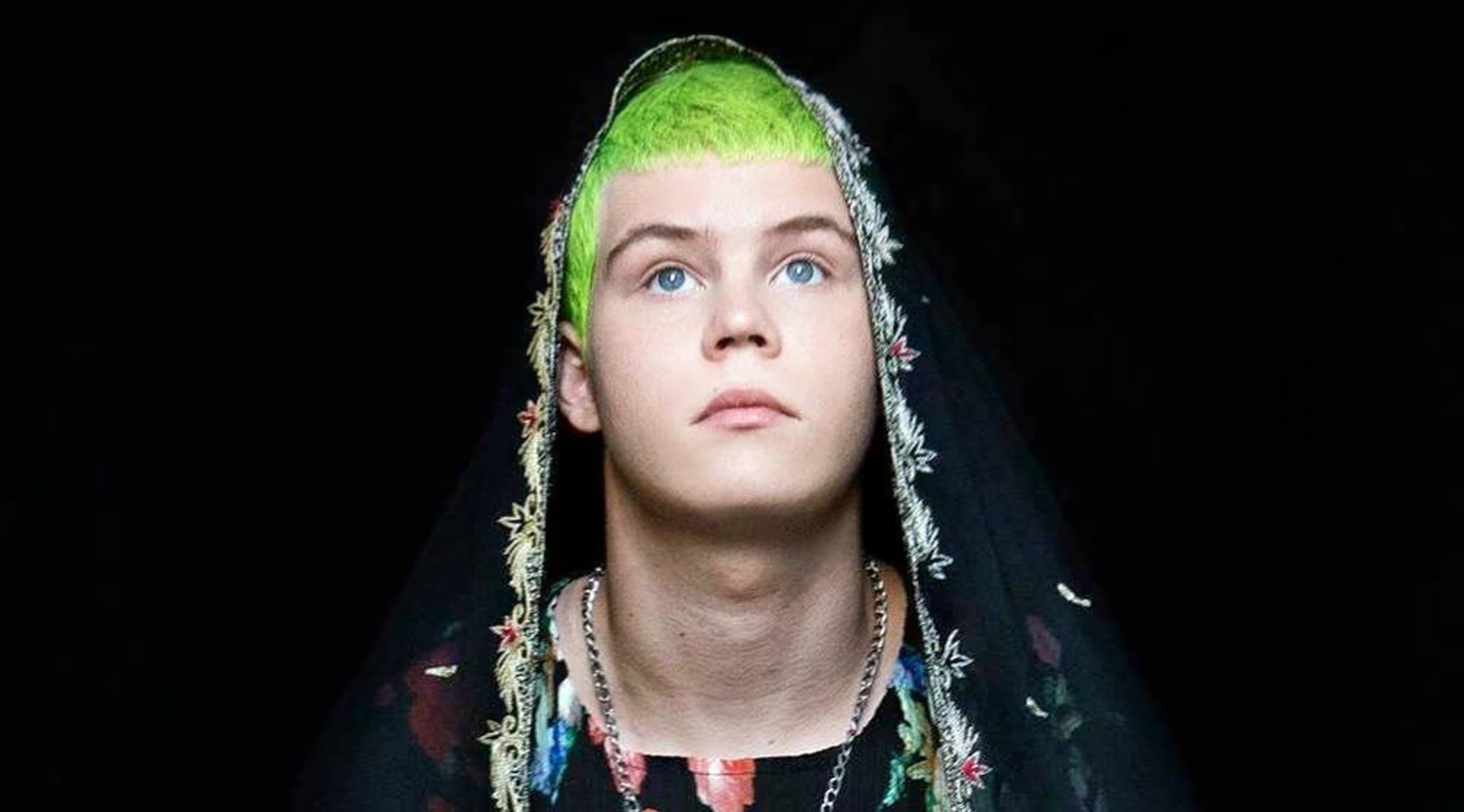 Rovi
Yung Lean Tickets
Yung Lean Concert Schedule
Even though he is just 19 years old, this Swedish rapper and producer has already proven that he can hang with some of the biggest names in the music world. Since releasing his debut mixtape in 2013, Yung Lean has been unstoppable, and he continues to garner more fans every time he takes the stage. You can bet that Yung Lean is on his way to becoming one of the biggest names in the hip hop scene, so make sure that you are in the audience when this up-and-coming rapper steps out on stage at a venue near you—grab your Yung Lean tickets here on StubHub today!
Beginning this March, Yung Lean will be hitting the touring road to bring his knockout hip hop tracks to fans all over the US, Canada, and even the UK, which means he just might be heading your way soon! Yung Lean has shows scheduled in cities like Philadelphia, Silver Spring, Pittsburgh, New York, Boston, Toronto, Detroit, Chicago, Minneapolis, Vancouver, Portland, San Francisco, Santa Cruz, Santa Ana, Los Angeles, London, and Manchester. Whether you catch Yung Lean in Los Angeles or London, you definitely won't be disappointed by this young rapper's infectious energy and explosive hip hop anthems, so make sure to lock down your Yung Lean tickets before it's too late! Hurry and secure your tickets here on StubHub today!
Yung Lean Background
Jonatan Leandoer Hastad, who performs under the stage name Yung Lean, was born and raised in Stockholm. He was young when he first discovered his passion for hip hop music, and credits this sudden interest with hip hop legends like 50 Cent. While in Stockholm, Yung Lean met a handful of other aspiring rappers and they formed a group called Hasch Boys, which eventually morphed into Sad Boys. Together, this trio began recording and releasing original music, and before long their online tracks had garnered significant attention from hip hop lovers all over the world. In 2013, Yung Lean released his debut mixtape, and he started to spark some major excitement when his music video for "Ginseng Strip 2002" exploded online. As the video's views skyrocketed to over two million, it became quite clear that Yung Lean was well on his way to becoming one of the biggest new rap stars on the global music scene—and he was just a teenager!
Over the past couple of years, Yung Lean has received high praise from countless critics and major music publications, such as Vibe and Consequence of Sound. As Yung Lean and the Sad Boys toured throughout Europe and North America, they accrued more and more fans, as hip hop lovers simply couldn't resist this young rapper's undeniable talents and cool hip hop tracks. Critics and fans alike already know that Yung Lean is on his way to becoming a huge star, and now you might be able to see this rising star live in concert thanks to StubHub. To lock down your Yung Lean concert tickets, make sure to act fast and check out StubHub's ticket selection as soon as possible. There is no doubt about the fact that Yung Lean can put on a wildly fun and unforgettable hip hop performance, and you now have the chance to witness his talents and energy in person—all you have to do is lock down your Yung Lean tickets right here on StubHub before it's too late!
Greatest Hits
To date, Yung Lean has released two studio albums: Unknown Memory (2014) and Warlord (2016). In addition, he has released an EP (Lavender) and a mixtape (Unknown Death 2002). These albums and mixtapes are chock-full of knockout rap songs, including fan favorites like "Kyoto," "Yoshi City," "Lucifer Love," "Volt," "Roses," "Hoover," "Greygoose," "5th Element," "Crystal Clear Ice," and "Marble Phone." In addition, Yung Lean has appeared on tracks by numerous other artists, including Gucci Mane, Denzel Curry, Robb Banks, and Bones. Now you might get to see Yung Lean perform his hottest tracks in front of your very eyes, because you could lock down your Yung Lean tickets in a matter of minutes thanks to StubHub. Hurry and secure your Yung Lean tickets on StubHub before they're all gone!
Trivia
In 2014, XXL magazine included Yung Lean in their list of "15 European Rappers You Should Know."
The Experience
Yung Lean is on the verge of becoming a global rap superstar, and you just might be lucky enough to catch him in action at one of his upcoming shows! As Yung Lean embarks on his next round of knockout hip hop concerts, make sure that you and your friends have tickets to see this up-and-coming star perform live. To secure your Yung Lean tickets, simply check out StubHub's ticket selection as soon as possible. Thanks to StubHub, you could lock down your Yung Lean tickets with just a few quick clicks on your computer!
Back to Top
Epic events and incredible deals straight to your inbox.