We didn't find any Events nearby, but here's what's happening in other cities.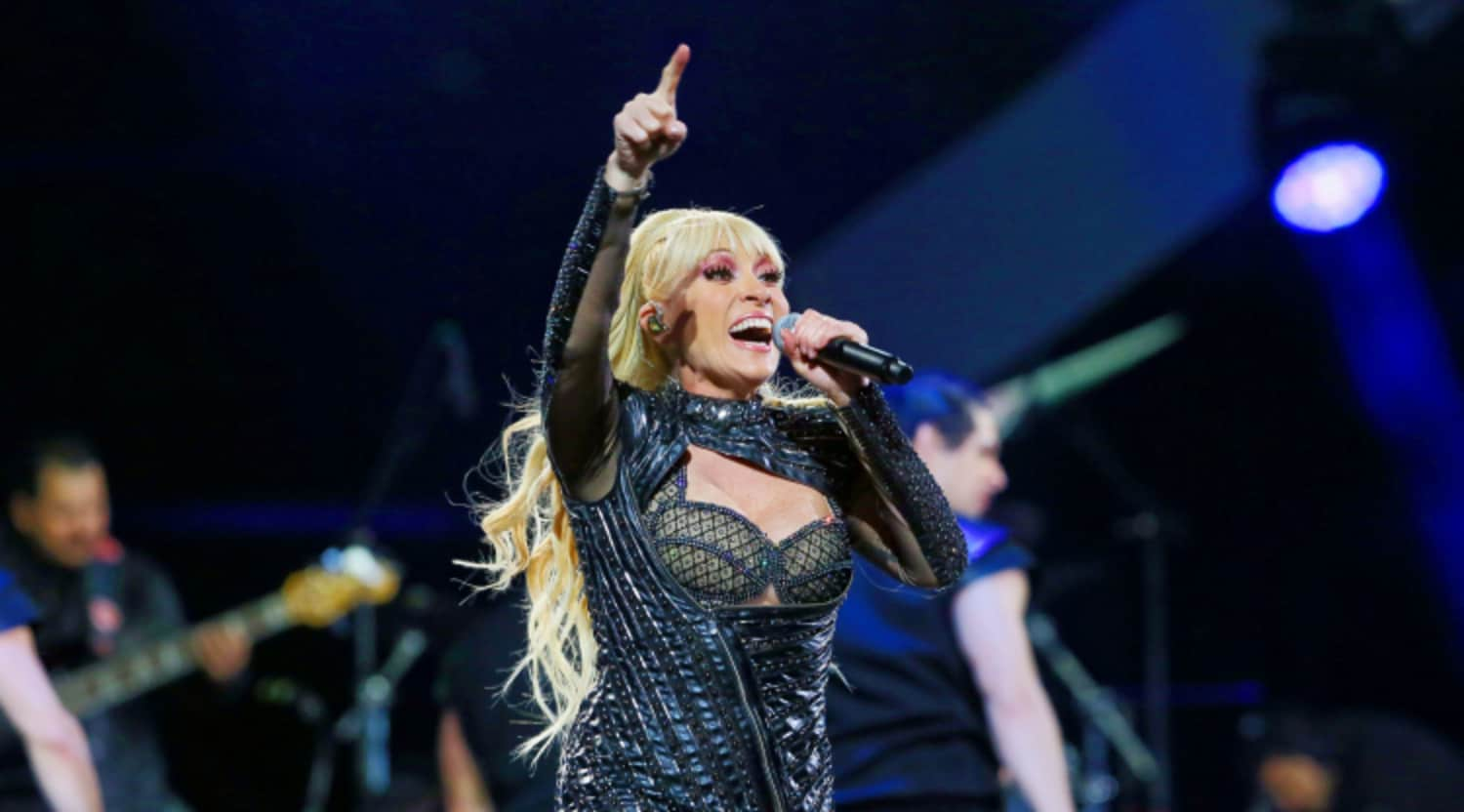 Zuma
Yuri Tickets
Yuri Concert Schedule
Fans of Latin pop know that there are no other artists that can compare to Yuri. This world-famous Latin pop star has graced the music scene with hits like "Ya No Vives En Mi," "Que Te Pasa," and "Maldita Primavera," and now she might be bringing these explosive hits to a concert venue near you! This Mexican singer-songwriter has a couple of highly anticipated shows scheduled in the US this summer, and fans are already clamoring for tickets. This is sure to be one red-hot pop concert, and everyone is bound to be talking about it! So make sure that you aren't left out of the fun and lock down your Yuri concert tickets on StubHub today!
On July 27th, Yuri will be tearing up the stage at the Majestic Theatre in San Antonio. Then on August 7th, she will be dazzling the audience at the Celebrity Theatre in Phoenix. Both of these shows are already creating waves of excitement throughout the Latin pop community in the US, and tickets are flying fast! Fortunately, you can snag some of these in-demand Yuri tickets in just a few quick clicks on your computer thanks to StubHub, but you definitely need to act fast! Don't waste another minute and secure your Yuri tickets before they all sell out!
Yuri Background
Yuri was born and raised in Veracruz, Mexico, and she was just a young girl when she discovered her passion for music. While her primary passion was ballet, Yuri spent much of her free time performing in garage bands with her friends. Eventually, this band received the opportunity to perform alongside some of the biggest names in Latin music, such as Celia Cruz. Once Yuri began performing regularly at local music venues and events, it didn't take long for a music exec to discover her. By the mid-1970s, Yuri had relocated to Mexico City and was avidly pursuing a career in music, and by the early 1980s, Yuri was racking up one major Latin pop hit after another. She continued releasing major charting hits year after year, and some of her most popular during this time include "Esperanzas," "Primer Amor," "Mi Timidez," and "Tu y Yo." Her albums started selling by the millions all over the world and Yuri became one of the premier artists in Latin pop, but her popularity didn't fade after a few major hits. Rather, she continued to impress fans and critics alike every decade, and her incredible musical evolution has earned her countless admirers worldwide!
Yuri remains one of the biggest and brightest stars in Latin pop. Her popularity has recently experienced a massive resurgence, and now Latin pop fans of all ages can't seem to get enough of her catchy ballads and fun tunes. She has released everything from Christian music albums to best-selling Latin pop albums, and to this day she continues to craft excellent new music and entertain audiences around the world. Now you just might have the chance to see the extraordinary Yuri in concert, but you better act fast if you want to lock down these in-demand concert tickets! In just a few quick clicks on your computer, you could have your tickets to see Yuri in action, and it's an opportunity you definitely won't want to miss! So what are you waiting for? Head to StubHub as soon as possible and grab your Yuri concert tickets before it's too late!
Greatest Hits
Over the course of her career, Yuri has released dozens of hit Latin pop albums, many of which have scored high spots on music charts around the world. In addition, Yuri has achieved enormous success on the US music charts with hit singles like "Que Te Pasa," "Vivir Sin Ti," "Isla Del Sol," "Mi Vecina," "Me Tienes Que Querer," "Detras de Mi Ventana," "Amiga Mia," "Todo Mi Corazon," and "Juntos." Her solo singles have been smash hits in Latin pop markets worldwide, but she is also well known for her collaborative projects with artists like Celia Cruz, Luis Enrique, Don Johnson, Mijares, Flex, and An Barbara. Clearly, Yuri is one of the most established artists in the world of Latin pop, and she is sure to dazzle you with her stellar live performing skills at an upcoming show—just grab your tickets on StubHub and get ready for this incredible Latin pop concert!
Trivia
Yuri is married to Christian singer Rodrigo Espinoza, which is part of the reason why she was inspired to create a Christian music albumin the late '90s.
The Experience
Are you ready to experience one of the most thrilling live Latin pop shows of the year? Then make sure to lock down your tickets to an upcoming Yuri concert, as this famed and acclaimed singer has been known to dazzle audiences time after time. Don't miss out on this incredible opportunity and snag your tickets on StubHub today!
Back to Top
Epic events and incredible deals straight to your inbox.