We didn't find any Events nearby, but here's what's happening in other cities.
Fleetwood Mac Tribute tour venues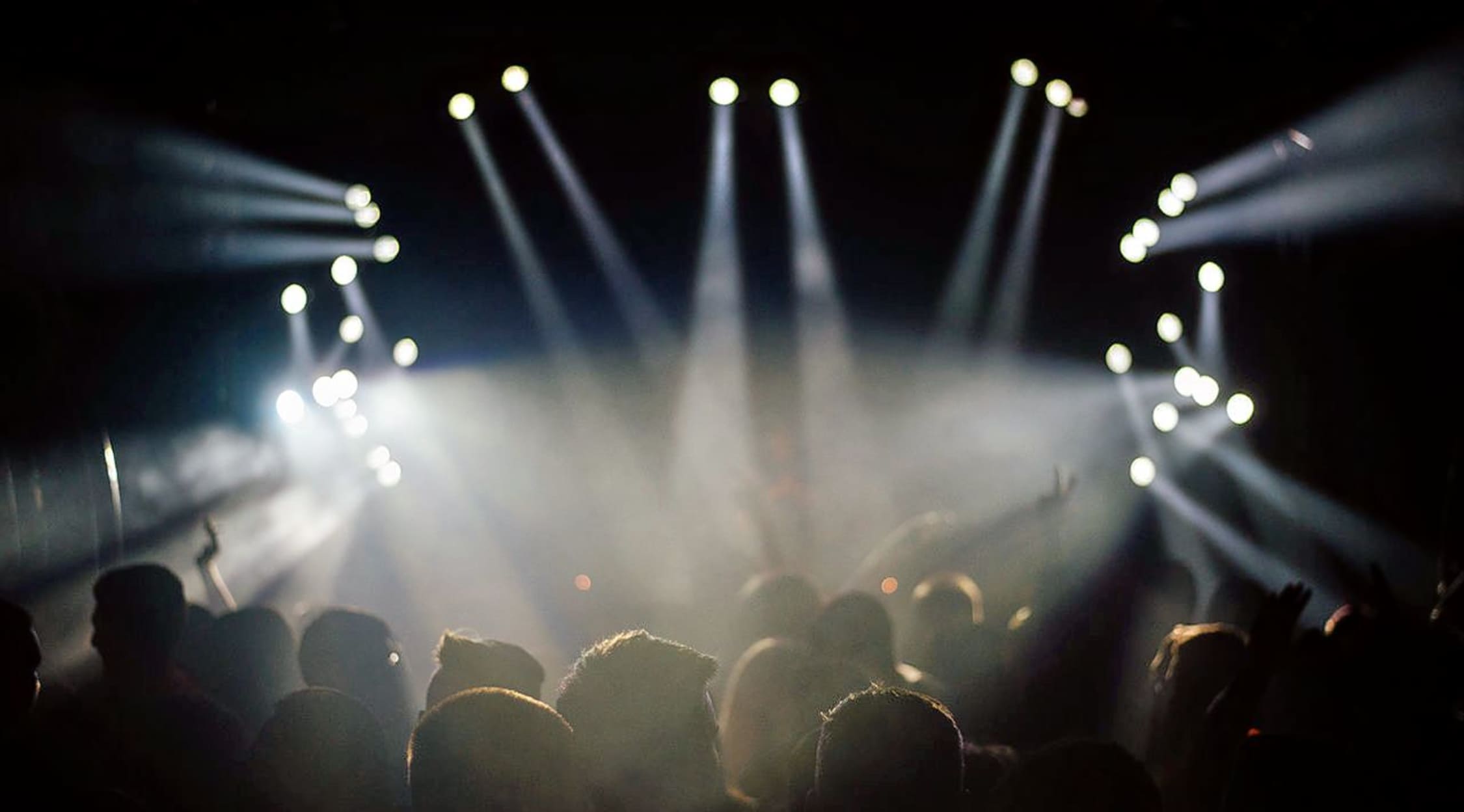 Stocksy
Fleetwood Mac Tribute Tickets
Fleetwood Mac Tribute – The 2016 Event
What better place to experience the excitement and irrepressible fun of the Fleetwood Mac Fest than Los Angeles? One of the most culturally rich cities in the country, Los Angeles offers the perfect accompaniment to your Fleetwood Mac Fest experience. In between incredible performances from musicians and celebrities like Mark Ronson, Joanna Newsom, The Kills' Alison Mosshart, Etty and Perry Farrell, Cold War Kids, Danny Masterson, Will Forte, Sarah Silverman, and more, be sure to take advantage of everything Los Angeles has to offer. What are you waiting for? Grab your friends and get your Fleetwood Mac Fest concert tickets today!
About the Fleetwood Mac Tribute
The lineup of musicians and celebrities for the Best Fest's upcoming Fleetwood Mac tribute events in Los Angeles is, as always, a fun one. Mark Ronson, Joanna Newsom, The Kills' Alison Mosshart, Etty and Perry Farrell, Cold War Kids, Danny Masterson, Will Forte, Sarah Silverman, and more will assemble at the Fonda Theater in Los Angeles on February 9th and 10th to perform their favorite Fleetwood Mac material, backed by the festival's perennial host act The Cabin Down Below Band. Ten years ago, the Best Fest began when Austin Scaggs (son of Boz Scaggs and contributing editor of Rolling Stone) and his pals Matt Romano (noted drummer) and Alex Levy (ex-executive of Epic Records) hosted a Bob Dylan tribute concert in honor of the artist's birthday at a Lower East Side dive, primarily for their friends and for their own entertainment. The event was such a success that it launched a tradition of sporadic tribute concerts held on both coasts paying homage to acts like The Rolling Stones, Brian Wilson, and Tom Petty.
Superstar producer and DJ Mark Ronson has won both popular success and critical praise for his throwback, funk- and soul-inflected work with diverse artists such as Bruno Mars, Boy George, Amy Winehouse, and Ghostface Killah. The stepson of Foreigner guitarist Mick Hone, Ronson spent his first eight years in England. He played drums and guitar from a young age, and he didn't discover DJ culture until he moved to New York with his mother. At 16, he was already a fan of noted hip-hop acts like the Beastie Boys and Run-D.M.C., and he was inspired by the hip-hop mixtapes dropped by DJs. He started experimenting with mixing, the first step in a musical career highlighted by contributions to the Grammy-winning album by Amy Winehouse in addition to his own international smasher "Uptown Funk".
Although Joanna Newsom's avant-garde-meets-Appalachian interpretation of folk is her best known work, her abilities range even farther than her solo material suggests; this classically trained harpist brings a textural, decidedly different style to Nervous Cop, a noise rock three-piece that also includes Zach Hill of Hella and Greg Saunier of Deerhoof. Newsom is also a keyboardist with the Pleased, another Bay Area group more akin to Television or Blondie than her other efforts.
Alison Mosshart is a singer, songwriter, and occasional model who is best known as the lead singer for The Kills and The Dead Weather. She began her musical career with the punk rock act Discount in 1995. In 2000, she and guitarist Jamie Hince formed The Kills. Mosshart assumed the moniker "VV" in The Kills, and Hince goes by "Hotel". Early in 2009, she joined Dean Fertita and Jack Lawrence in the Jack White-founded supergroup The Dead Weather.
Perry Farrell is best known as the lead singer of alt rock group Jane's Addiction. In 1991, he founded the internationally renowned festival Lollapalooza as the farewell tour of Jane's Addiction. Along with C3 and the William Morris Agency, he continues to oversee Lollapalooza. Farrell has fronted alt rock groups such as Satellite Party and Porno for Pyros. Etty Farrell is the singer of Satellite Party and stars in the television show Married to Rock. She is also a professional dancer working in the music and film industries.
Cold War Kids are an American indie rock group from Long Beach, California. The band consists of Nathan Willett (guitar, piano, vocals), Dann Gallucci (keyboards, percussion, guitar), Matt Maust (bass), Matthew Schwartz (guitar, percussion, piano, keyboards, vocals), and Joe Plummer (percussion, drums). Jonnie Russell and Matt Aveiro are former band members.
Born March 13, 1976, Danny Masterson is an actor and DJ best known for his role in That '70s Show as Steven Hyde. His more recent television appearance was as Milo Foster in the comedy series Men at Work. He is also a sound engineer operating from his home studio as Danny Mastering and Mixing.
Born June 17, 1970, Will Forte is an actor, writer, comedian, and producer. He is best known as a cast member of Saturday Night Live and as the star and creator of The Last Man on Earth. Forte's performance on the show led to the 2010 movie adaptation MacGruber. Forte played several roles in comedy movies before turning to drama for 2013's Nebraska, which earned significant critical acclaim. He created, stars in, and writes his own sitcom, titled The Last Man on Earth.
Sarah Silverman is a stand-up comedian, writer, and producer. Her comedy frequently involves the ironic endorsement of controversial topics and social taboos, such as religion, sexism, and racism.
Previous Hits
The Best Fest has long attracted some of the top names for their tributes to Fleetwood Mac, The Rolling Stones, Tom Petty, and other seminal figures. Previous Best Fest artists include Nick Valensi of The Strokes, Patrick Carney of The Black Keys, Johnny Depp, The Flaming Lips, Evan Rachel Wood, and more!
Trivia
Fleetwood Mac Fest headliner Perry Farrell is the only artist to have performed at every single Coachella festival to date, having played under five different names (Hybrid, Satellite Party, DJ Peretz, Jane's Addiction, and Perry Farrell).
The Fleetwood Mac Tribute Concert Experience
Prepare to experience one of the most entertaining and authentic tributes to Fleetwood Mac in the industry today. The Fleetwood Mac Fest will be taking over the Fonda Theater in Los Angeles for two amazing days packed with renditions of Fleetwood Mac songs from your favorite musicians and celebrities. Enjoy the best Fleetwood Mac tributes on earth – grab your friends and start planning your Fleetwood Mac Fest concert experience today!
Back to Top