We didn't find any Events nearby, but here's what's happening in other cities.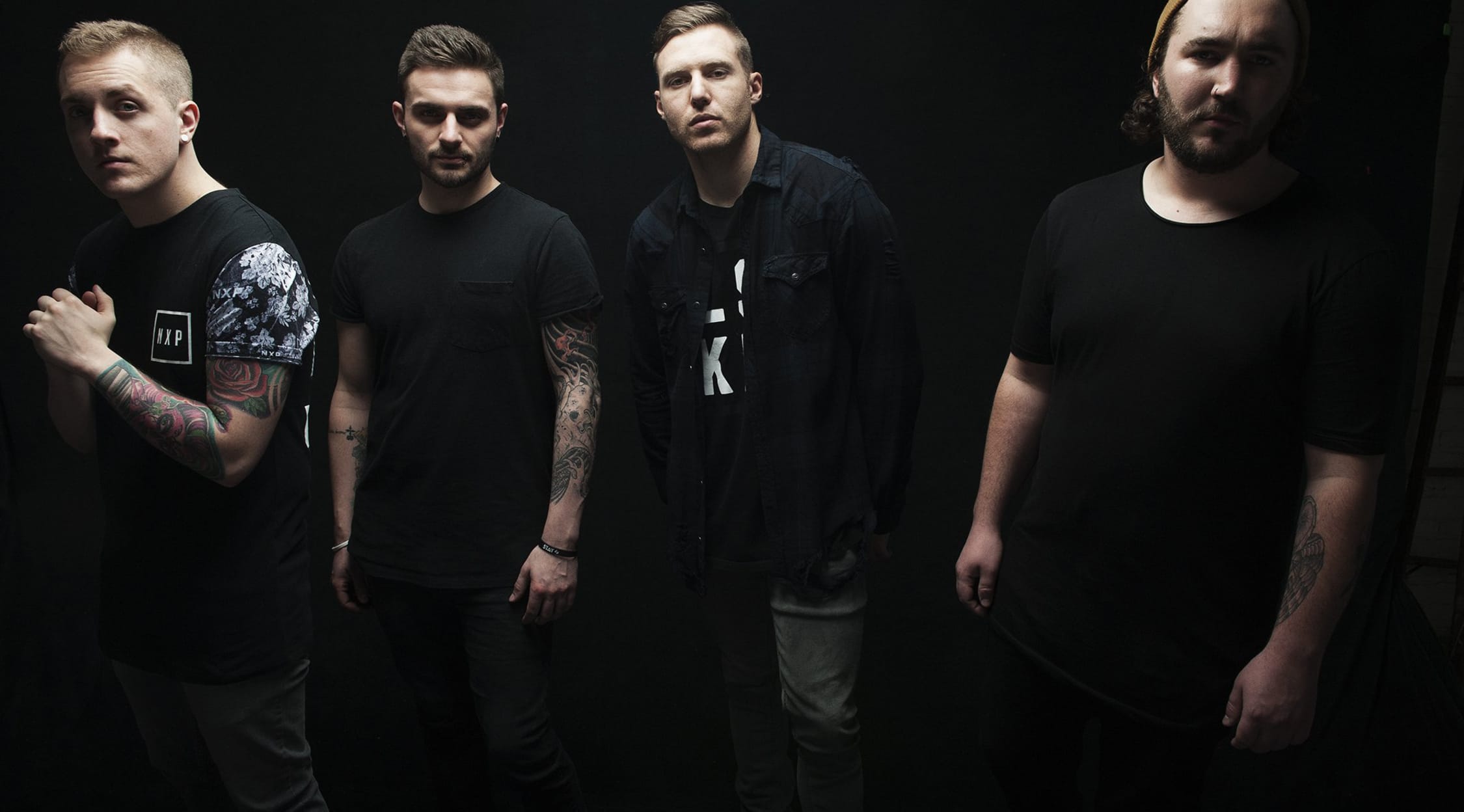 Rovi
I Prevail Tickets
I Prevail Tickets
I Prevail quickly rose to fame after posting a cover of Taylor Swift's "Blank Space" on YouTube. The cover was also featured on their debut EP. Since then, the band has released two full studio albums since. I Prevail's first full-length album contained the single "Alone", which won the band a Loudwire Music Award for Hard Rock Song Of The Year. I Prevail's internet success has resulted in the group performing energetic shows for fans around the world.
Starting on the Internet
I Prevail formed near the end of 2013 and began work on a debut EP almost immediately after. In December 2014, the band released its popular cover of "Blank Space" and two singles from the upcoming EP. I Prevail's "Blank Space" rose to No. 90 on the Billboard Hot 100 charts. The EP titled Heart vs. Mind was released in January 2015 and debuted at No. 88 on the Billboard 200. Ahead of the release of I Prevail's first full-length album, Lifelines, it was announced that the band would go on its first headlining tour around the time time of the release. Lifelines was nominated for Album Of The Year at the Underground Interviews Awards. This album hit No. 15 on the Billboard 200 and contained the popular singles "Scars," "Stuck In Your Head," "Come And Get It," "Alone" and "Lifelines." "Alone" won a Loudwire Music Award which is the I Prevail's first and only award so far. The lead singles "Bow Down" and "Breaking Down" from the 2019 follow-up album Trauma showed that bassist Eli Clark was no longer with the band. I Prevail has yet to hire a new bassist and has been touring without one in 2019. Trauma has since produced two more singles which are "Paranoid" and "Hurricane." Trauma is the band's best-ranking album to date, rising to No. 14 on Billboard 200. In support of the album, I Prevail is on tour with Justin Stone, whose vocals are featured in the band's new song "Rise Above It."
Where can I buy I Prevail tickets?
Tickets for all upcoming I Prevail concerts can be purchased at StubHub.
Will I Prevail tour in 2019?
I Prevail is on tour through August, and Justin Stone will be opening at all of their headlining shows. I Prevail will also be opening for A Day To Remember at one concert in September in Simpsonville, SC.
Is I Prevail coming to a city near me?
I Prevail has concerts scheduled at Northern Lights in Clifton Park, New York, the Paramount Theatre in Huntington, New York, the House of Blues in Boston, Mass., The Sands in Bethelhem, Pa., The Wellmont Theater in Montclair, New Jersey, The Fillmore in Philadelphia, Pa., The Fillmore in Silver Spring, Md, The Fillmore in Charlotte, North Carolina, The House of Blues in Myrtle Beach, South Carolina, The House of Blues in Orlando, Fla., the Buckhead Theatre in Atlanta, Ga., Marathon Music Works in Nashville, Tenn., The Apollo Theatre in Belvedere, Ill., The Egyptian Room in Indianapolis, Indiana, and The Monroe in Grand Rapids, Mich.
What songs are on I Prevail's setlist?
Current touring is in support of I Prevail's latest album Trauma, and the setlist contains a decent amount of songs from the album. Some of the new songs that are usually on the setlist include "Bow Down," "Rise Above It," "Gasoline," "Deadweight" and "DOA." Songs from previous releases that are commonly performed include "Scars," "Love, Lust, And Liars," "Come And Get It," "Stuck In Your Head," "Already Dead," "Lifelines" and "Paranoid." On I Prevail's current tour with Justin Storm, "Rise Above It" is being performed as a collaboration as it is on the new album Trauma.
Who are the members of I Prevail?
Three of the five members of I Prevail have been with the band since the band's formation. This includes both singers Brian Burkheiser, who provides a majority of the clean vocals, and Eric Vanlerberghe, who does all of the screams and occasionally adds some clean vocals as well. Steve Menoian is the band's lead guitarist. Rhythm guitarist Dylan Bowman joined in 2015 before the band released its first full-length album. Bowman also performs backing vocals. Gabe Helguera is I Prevail's current drummer who joined most recently in 2017.
Which festivals will I Prevail perform at in 2019?
I Prevail will be performing at Rock Fest and the Aftershock Festival.
Back to Top